Vakencorner
Västvärlden beväpnar terroristorganisationer!
Published by
TeBe
on 2012-01-30 (1576 reads)
Nu
bekräftar FN
att västvärldens medhjälp vid "avsättandet" av Libyens diktator Khadaffi har lett till att Al-Qaida och andra terroristorganisationer har fått ta del av fd. Libyska arméns vapen.
UN Report: NATO's Libya War Armed Al-Qaeda
http://www.prisonplanet.com/un-report ... a-war-armed-al-qaeda.html
"The Western-backed overthrow of Libyan strongman Muammar Gadhafi

likely provided huge stocks of heavy weapons to terrorist groups and criminal organizations operating in the Sahel region of North Africa, the United Nations confirmed January 26 in a report. Among the groups benefiting from the arms are al-Qaeda and the deadly Islamic terror organization Boko Haram

, which is currently on a killing spree in Nigeria."
FN-rapporten hittas här..
http://www.un.org/ga/search/view_doc.asp?symbol=S/2012/42
Hur kunde det bli såhär..?
Enkelt, Al-Qaidas medlemmar befann sig bland rebellerna i Libyen från första dagen!
Nyheten nedan postades:
March 30, 2011 6:57
Al Qaeda may already be among Libya's rebels
http://www.cbsnews.com/8301-503543_162-20048982-503543.html
Nedan postades:
MARCH 30, 2011

Amid Libya Rebels, 'Flickers' of al Qaeda
http://online.wsj.com/article/SB10001 ... 04576231172563565048.html
Nedan postades:
APRIL 2, 2011

Ex-Mujahedeen Help Lead Libyan Rebels
http://online.wsj.com/article/SB10001 ... 04576237042432212406.html
Nedan postades:
MARCH 18, 2011

Libya: the West and al-Qaeda on the same side
http://www.telegraph.co.uk/news/world ... eda-on-the-same-side.html
Nedan postades:
25 March, 2011
Libyan rebel commander admits his fighters have al-Qaeda links
http://www.telegraph.co.uk/news/world ... -have-al-Qaeda-links.html
Och vilka stod bakom den lysande idén att beväpna motståndsrörelsen d.v.s. Al-Qaida?
Nedan postades:
May 12, 2011 7:10pm

Libya rebels seek funds in White House meeting
http://www.reuters.com/article/2011/0 ... bya-idUSTRE7270JP20110512
"

Libyan rebels will meet senior White House officials in Washington Friday, seeking both cash and diplomatic legitimacy in their war to topple Muammar Gaddafi.

"
Nedan postades:
Mar 30, 2011 6:16pm

Exclusive: Obama authorizes secret help for Libya rebels
http://www.reuters.com/article/2011/0 ... der-idUSTRE72T6H220110330
"President

Barack Obama has signed a secret order authorizing covert U.S. government support for rebel forces seeking to oust Libyan leader Muammar Gaddafi

, government officials told Reuters on Wednesday."
Även lite goda råd kom från Carl Bildts fredsälskande kompisar på RAND CORPORATION.
Arm the Libyan rebels to fight Gadhafi
http://edition.cnn.com/2011/OPINION/0 ... libya/index.html?hpt=Sbin
"

What the United States did in Bosnia might hold the key for an effective response to the crisis in Libya

. In Bosnia, the United States sought to redress the military balance, which since the onset of the war in 1992 had heavily favored the Bosnian Serb army."

To restore balance and create conditions for lasting peace in Bosnia, it was necessary to

establish a capable Bosnian Federation army. A "train and equip" program was implemented by a small interagency group based in the State Department

.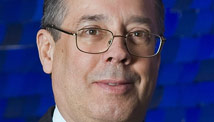 Angel M. Rabasa, a member of the Bosnia Train and Equip Task Force in the early 1990s, is a

senior political scientist at the RAND Corp.

, a nonprofit institution whose mission is to help improve policy and decision-making through research and analysis.
Rand Corp. har tidigare proklamerat att dom vill se ett vidgande av Mellanöstern-krigen ( Irak & Afghanistan ) för att rädda den amerikanska ekonomin.
RAND Lobbies Pentagon: Start War To Save U.S. Economy
http://www.prisonplanet.com/rand-lobb ... r-to-save-us-economy.html
"According to reports out of top Chinese mainstream news outlets, the

RAND Corporation recently presented a shocking proposal to the Pentagon in which it lobbied for a war to be started with a major foreign power in an attempt to stimulate the American economy and prevent a recession

."

"Current directors of RAND include Frank Charles Carlucci III, former Defense Secretary and Deputy Director of the CIA, Ronald L. Olson, Council on Foreign Relations luminary and former Secretary of Labor, and Carl Bildt, top Bilderberg member and former Swedish Prime Minister."
Tweet
Share on facebook
Kommentarerna ägs av respektive författare. Vi är inte ansvariga för kommentarernas innehåll.
Login
Annonsorer och reklam
Annonser:
Att regelbundet vara jordad anses vara den största hälsoupptäckten i modern tid. Jordning släcker inflammation och återställer kroppens elektriska funktioner till det som är normalt. Besök hemsidan
earthingpeople.se
för mer information.
Förhandsbeställ vår kommande bok "Hotet mot livet – den genetiska manipulationens dolda agenda" och får 10% rabatt!
Ange rabattkoden "vaken" i meddelandefältet i kassan när du beställer för att få 2% rabatt på alla produkter utom guld och monsterboxar med Liberty Silver mynt.
Annonsorer och reklam 2
Det enda rätta handlar om informationskriget mellan samhällets etablerade röster och röster från oliktänkande samhällskritiker. Boken berättar detaljerat om de metoder som används för att tysta ner tusentals människors tvivel. Den berättar om yttrandefriheten som ger dig rätten att säga din mening i ett samhälle som ser till att ingen kan höra dig.
---
Vaken.se har cirka 40.000-43.000 unika besökare (IP:n) varje månad.
Vill du annonsera på Vaken.se? Läs här!